Oh boy my roses are.covered in buds and almost ready to bloom. I can hardly wait.
My flowering bush looks so pretty in white.
And what is spring without Buttercups blooming. I haven't seen these since I was a little girl. These were by the mailbox.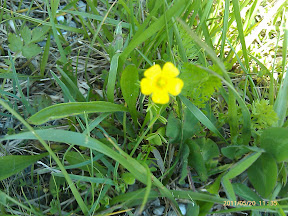 And as I was walking back look what I found...
Some kind of caterpillar. Wonder if there is a way I can keep it to watch it hatch. Any ideas anyone? What kind of container should I keep it in?
Wed. I got to see a quilt show and will post on this next.
Blessed stitching,
Sarah Beth
posted from Bloggeroid